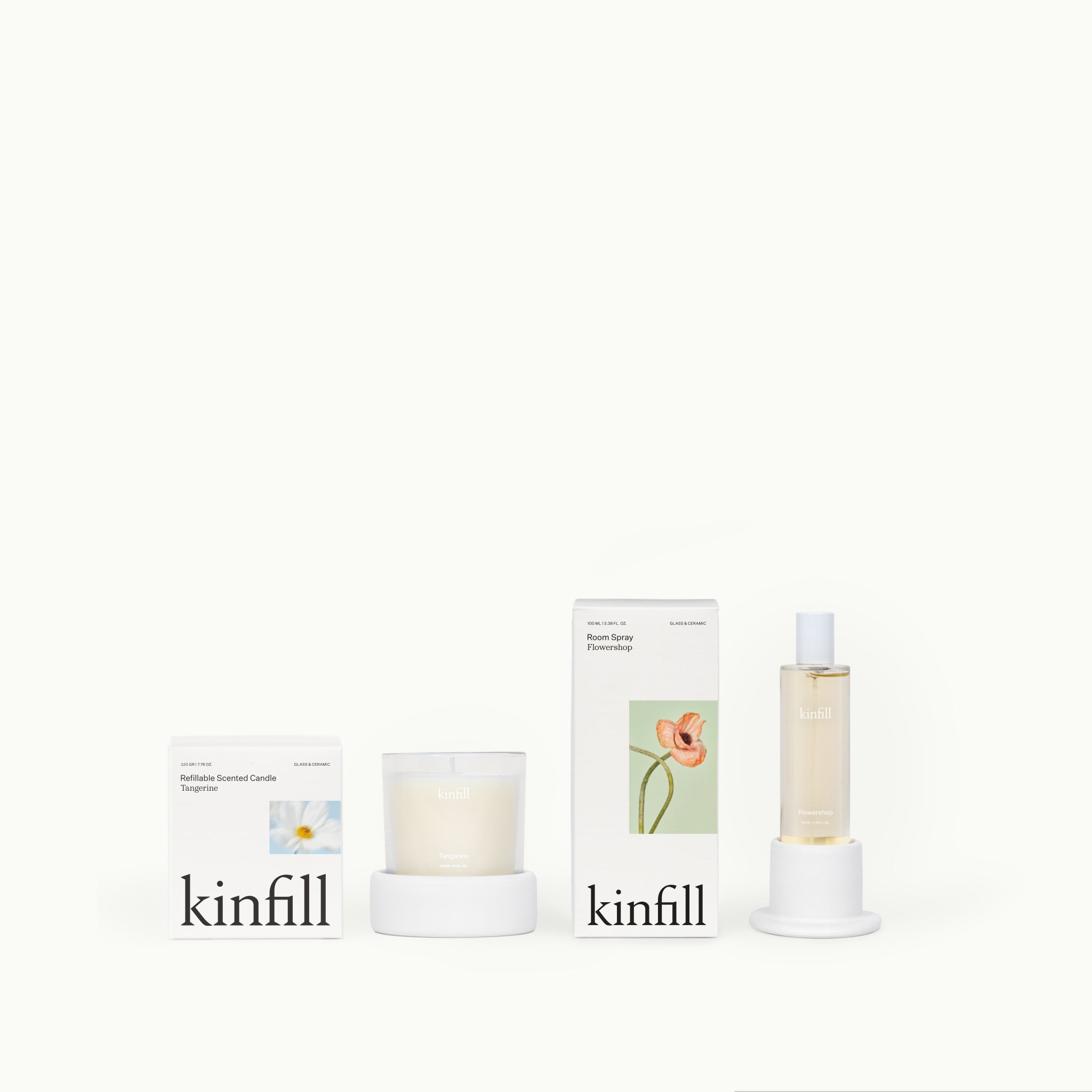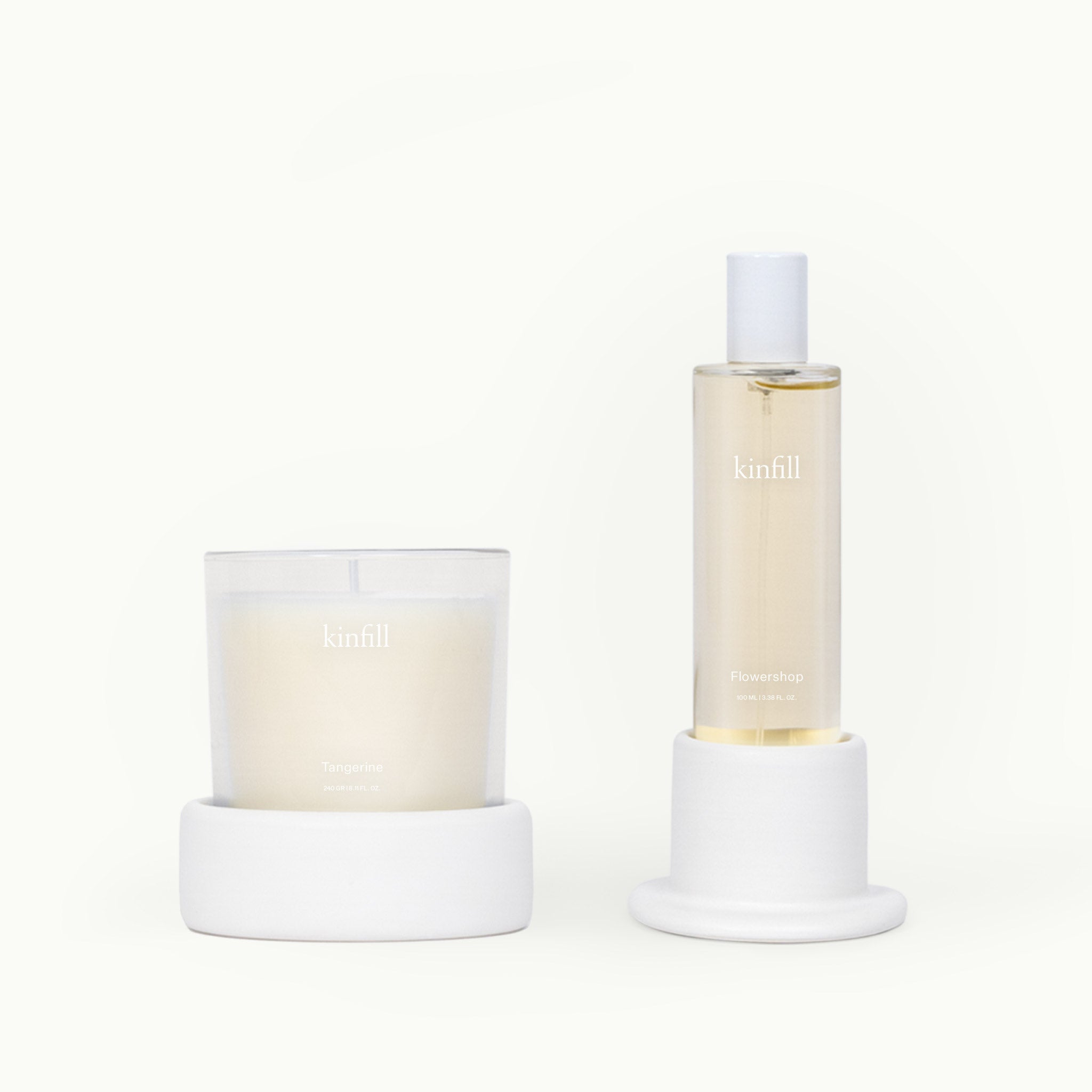 Set Room Spray Flowershop & Candle Tangerine
---
Elevate any space with exquisite scents and enduring performance. This set includes a Refillable Scented Candle, made from 100% natural wax, and a user-friendly Room Spray for stain-free application. Made in the Netherlands. 

FLOWERSHOP • A blend of bursting blooms, freshly cut stems, crisp greens and crushed petals.

Top notes: Fresh twigs, rose, water mint
Heart notes: Apple, lily, fig
Base notes: -

TANGERINE • Infused with notes of neroli, bergamot, orange blossom, ylang-ylang and floral musk

Top notes: Neroli, bergamot
Heart notes: Orange blossom, ylang-ylang
Base notes: Floral musk
---

1 x 220g Scented Candle in glass with ceramic holder
1 x 100ml fragrance in glass bottle with ceramic holder
---

What's inside Room Spray Flowershop:
ISOLONGIFOLANONE, ACETYLCEDRENE, HEXYL CINNAMAL, HEXYL SALICYLATE, ETHYL 2,2- DIMETHYLHYDROCINNAMAL, TETRAMETHYL ACETYLOCTAHYDRONAPHTHALENES. May produce an  allergic reaction.

What's inside Candle Tangerine:
CEDROL METHYL ETHER, LIMONENE, LINALOOL, LINALYL ACETATE. May produce an allergic  reaction. If medical advice is needed, have product container or label at hand.
---
Frequently Asked Questions
To clean the candle container before refilling it, allow the remaining wax to cool and solidify. Boil enough water to fill the container and pour it in, allowing the wax to separate and float to the surface. Carefully pour out the water, discard the wax, and wash the container with warm soapy water to remove any remaining residue. Rinse thoroughly and let it dry completely before refilling with a new scented wax refill.

Yes, you can refill the candle with a different scent. Once the candle has burned out, carefully remove any remaining wax and wick remnants from the container. Make sure the container is thoroughly cleaned and dried before adding the refill.
Yes, it is recommended to trim the wick of your candle. Trimming the wick down to about 0.7 cm before each use helps prevent excessive smoke and soot while promoting a longer-lasting and cleaner burning experience. .

Yes, our Room Spray is safe to use on fabrics and furniture. However, we recommend doing a spot test on a small, inconspicuous area before using it on the entire surface.