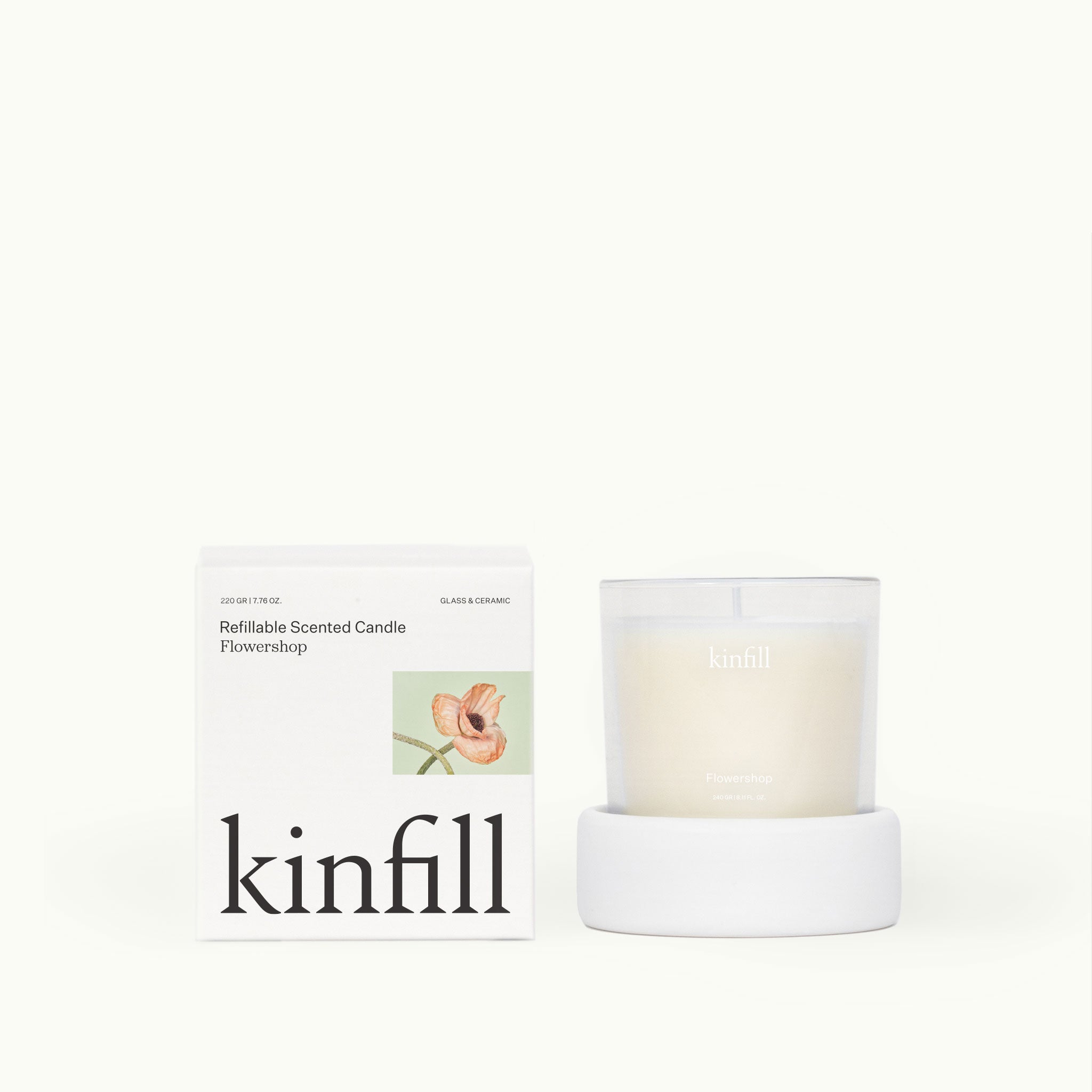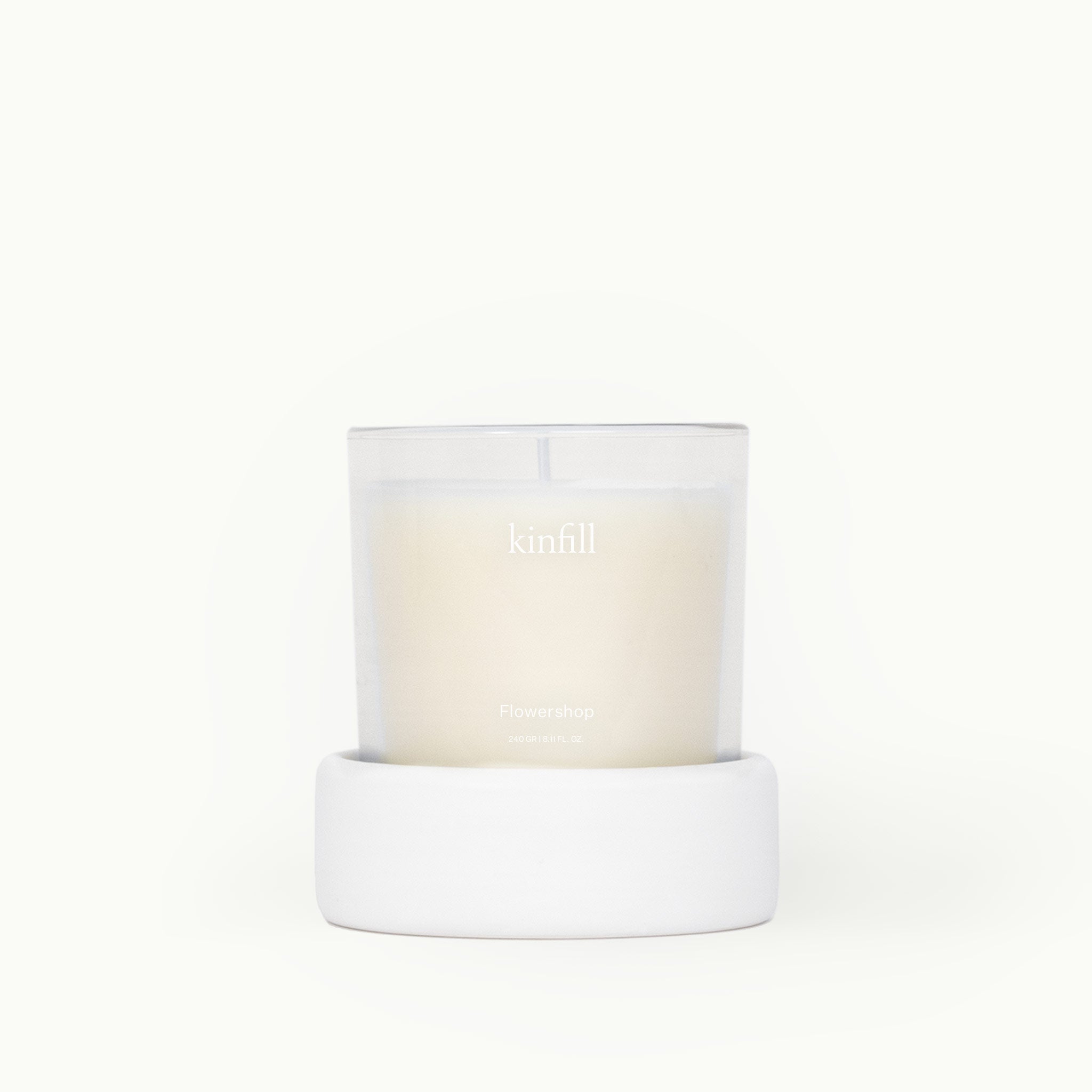 Scented Candle • Flowershop
---
This Refillable Scented Candle is made from 100% natural wax, completely parrafin-free and made in The Netherlands. A unique composition of glass and a ceramic holder, crafted in Portugal. 
Here are some tips to get the most out of your scented candle. When lighting it up for the first time, let it burn until the wax has melted all the way across the surface. This way you'll avoid the "tunnelling" effect. Before each use, trim the wick down to about 0.7 cm to prevent smoke and help your candle last longer. Keep it under 4 hours to savour the scent and extend the life of your candle.
---
1 x 220g Scented Candle in glass with ceramic holder
---
Ingredients:
ISOLONGIFOLANONE, ACETYLCEDRENE, HEXYL CINNAMAL, HEXYL SALICYLATE, ETHYL 2,2- DIMETHYLHYDROCINNAMAL, TETRAMETHYL ACETYLOCTAHYDRONAPHTHALENES. May produce an  allergic reaction.
---
HOW TO USELight the Scented Candle, let the fragrant ambiance fill your space, and relax in the warm, soothing glow. Trim the wick when lighting again.
NATURAL WAX AND PARAFFIN-FREE
Crafted from 100% natural wax and completely paraffin-free. Illuminate your world with the essence of nature.
UNIQUE SCENT IN A CERAMIC HOLDER
A blend of bursting blooms, freshly cut stems, crisp greens, and crushed petals. In a unique composition of glass and a ceramic holder.
Frequently Asked Questions
To clean the candle container before refilling it, allow the remaining wax to cool and solidify. Boil enough water to fill the container and pour it in, allowing the wax to separate and float to the surface. Carefully pour out the water, discard the wax, and wash the container with warm soapy water to remove any remaining residue. Rinse thoroughly and let it dry completely before refilling with a new scented wax refill.

Yes, you can refill the candle with a different scent. Once the candle has burned out, carefully remove any remaining wax and wick remnants from the container. Make sure the container is thoroughly cleaned and dried before adding the refill.

Yes, it is recommended to trim the wick of your candle. Trimming the wick down to about 0.7 cm before each use helps prevent excessive smoke and soot while promoting a longer-lasting and cleaner burning experience.