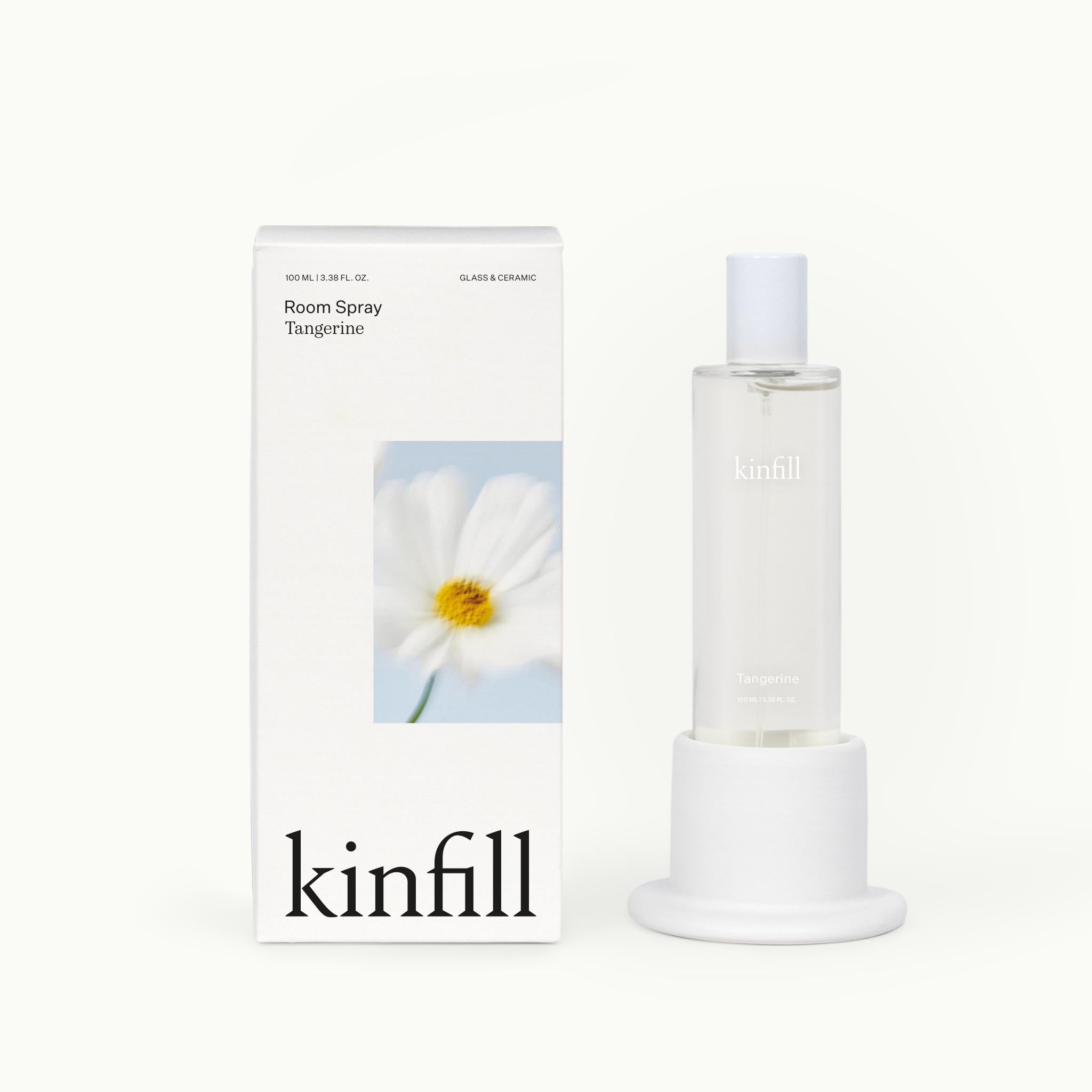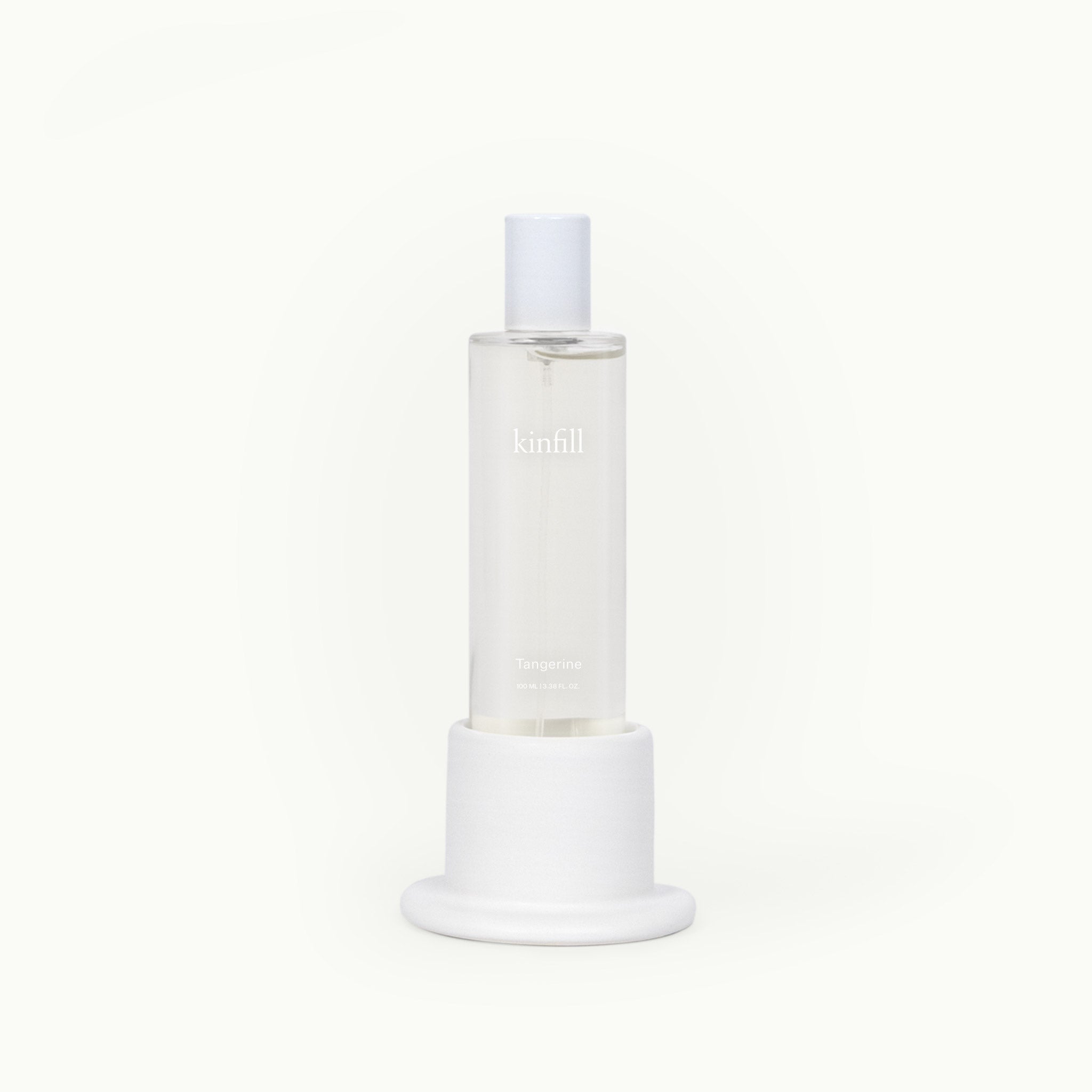 Room Spray • Tangerine
---
Boasting a user-friendly nozzle for stain-free application, our Room Spray will elevate any indoor space. Revel in the chic ceramic holder, made in Portugal, indulging in true luxury with each spritz. Made in the Netherlands.

For best results, spray the Room Spray into the air, making sure to aim for a central location in the room. Avoid spraying directly onto furniture or fabrics, as the essential oils in the spray could cause staining or damage. With a little bit of imagination and some strategic spritzing, you can transform any space into a fragrant and inviting oasis.
---

1 x 100ml fragrance in glass bottle with ceramic holder
---

Ingredients:
CEDROL METHYL ETHER, LIMONENE, LINALOOL, LINALYL ACETATE. May produce an allergic reaction.

---
HOW TO USESimply place the ceramic holder in your chosen spot, insert the room spray, and enjoy the delightful fragrance and elegant ambiance it creates with just a gentle pump.
PRECISION NOZZLE & CERAMIC HOLDER
An easy-to-use nozzle ensures a mess-free application, while the elegant ceramic holder adds a touch of genuine luxury
UNIQUE SCENT
Infused with notes of neroli, bergamot, orange blossom, ylang-ylang and floral musk.
Frequently Asked Questions
Yes, our Room Spray is safe to use on fabrics and furniture. However, we recommend doing a spot test on a small, inconspicuous area before using it on the entire surface.

Absolutely! Our Room Spray is perfect for neutralizing unpleasant odours in the bathroom. A couple of sprays after using the restroom or before guests arrive will freshen up the space instantly, leaving a pleasant fragrance in the air.


Yes, our Room Spray is non-toxic and safe for use around pets and children. However, it's always advisable to spray in a well-ventilated area and away from direct contact with pets and children. Avoid spraying near their face, eyes, or sensitive areas.