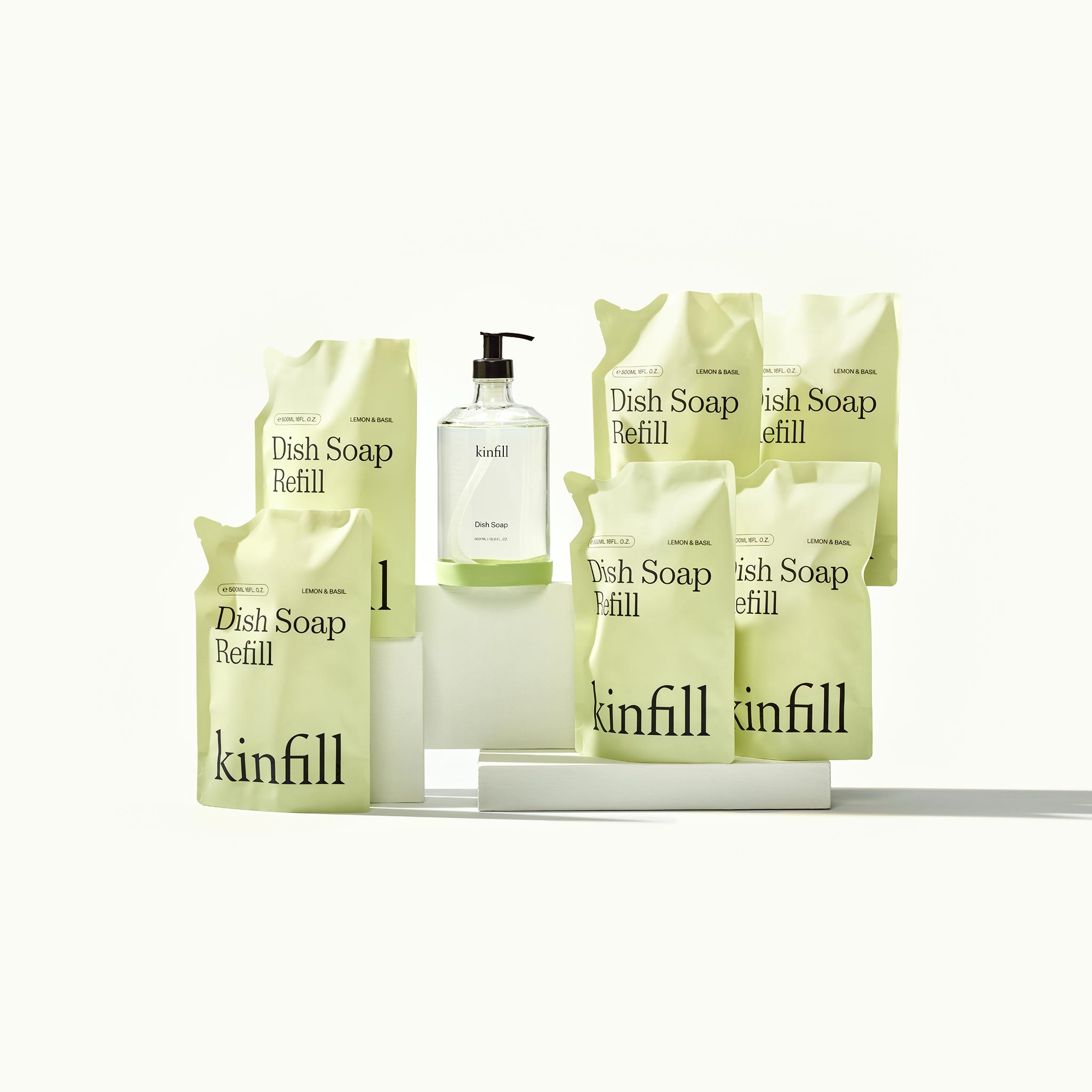 1 Clean Year • Dish Soap
A year-long Dish Soap supply including a free Forever bottle and 6 Dish Soap Refill pouches.

A planet-friendly Dish Soap that turns the humdrum into a playful routine. While our Dish Soap is cruel on grime, it's gentle on your hands, your dishes, and the planet. Certified with the EU-Ecolabel.
Refillable glass bottle: No single-use plastic
Clean Ingredients: EU Ecolabel certified
Vegan: Animal Cruelty free
---

1 x 500ML Glass Forever Pump bottle filled with Dish Soap
6 x Dish Soap Refill Pouch
---

Our formulas are designed to be delicate yet extremely efficient to your home.

5% < 15% Anionic and non-ionic surfactants, < 5% Amphoteric surfactants, Hydroxypropylsulfonat, Sodium Laureth Sulfate, Glyceryl Cocoate, Sodium, Chloride, Cocamidopropyl Betaine, Tetrasodium, Glutamate Diacetate, Methylisothiazolinone, Benzisothiazolinone, Ethyl Trimethylcyclopentene, Butenol, Phenethyl Alcohol, 2,6-dimethyl-7-octen-2-ol, 2-methyl-3-p-cresyl propionaldehyde
---
Four simple steps, for a cleaner home and a cleaner planet.
Frequently Asked Questions
Our Dish Soap is safe to use on all dishes, including pans with a protective barrier.

The EU Ecolabel indicates that the entire lifecycle of the product has a reduced negative impact on the environment, public health, and the climate.
No, our Dish Soap is especially formulated to be gentle to your skin.

We recommend using one pump for a full sink.