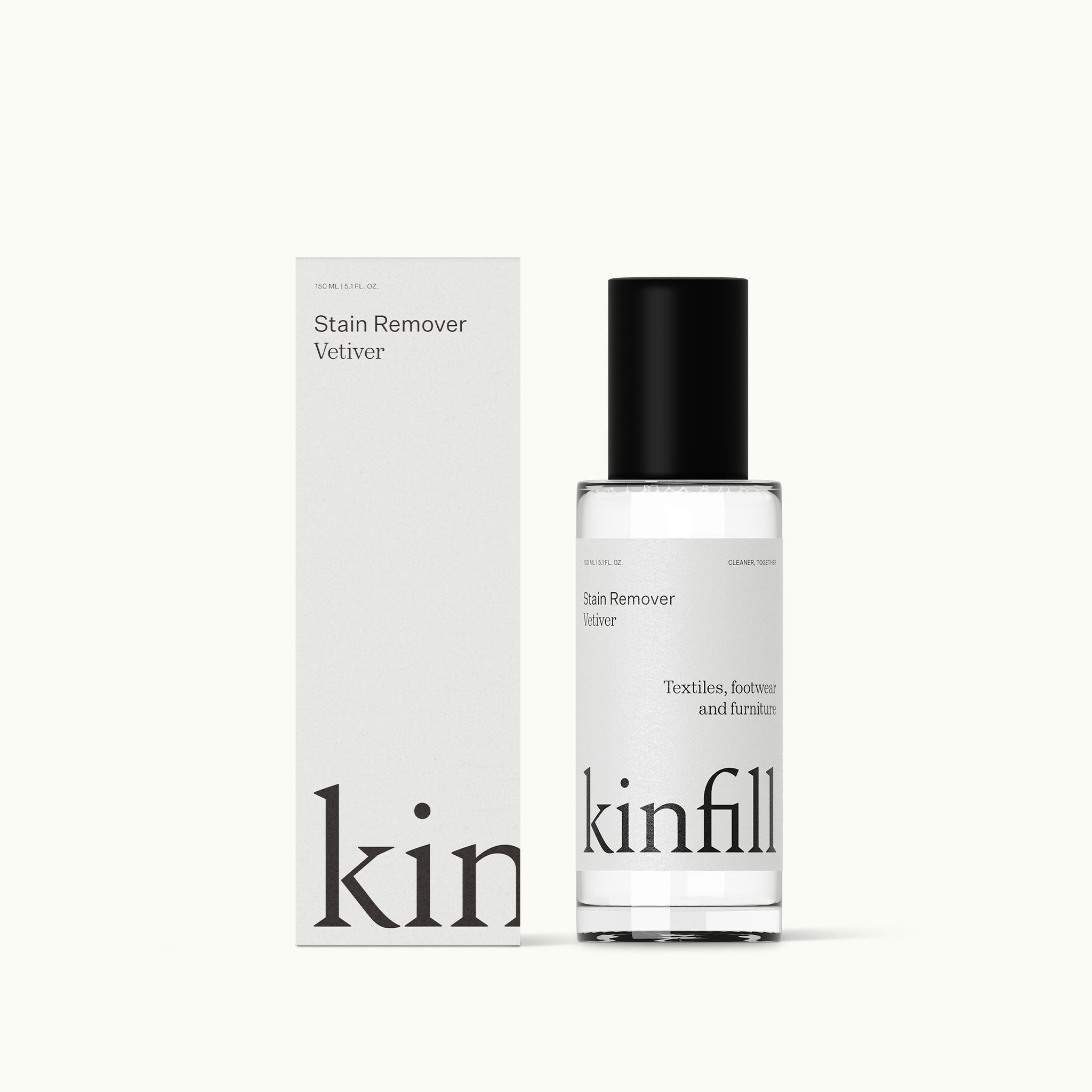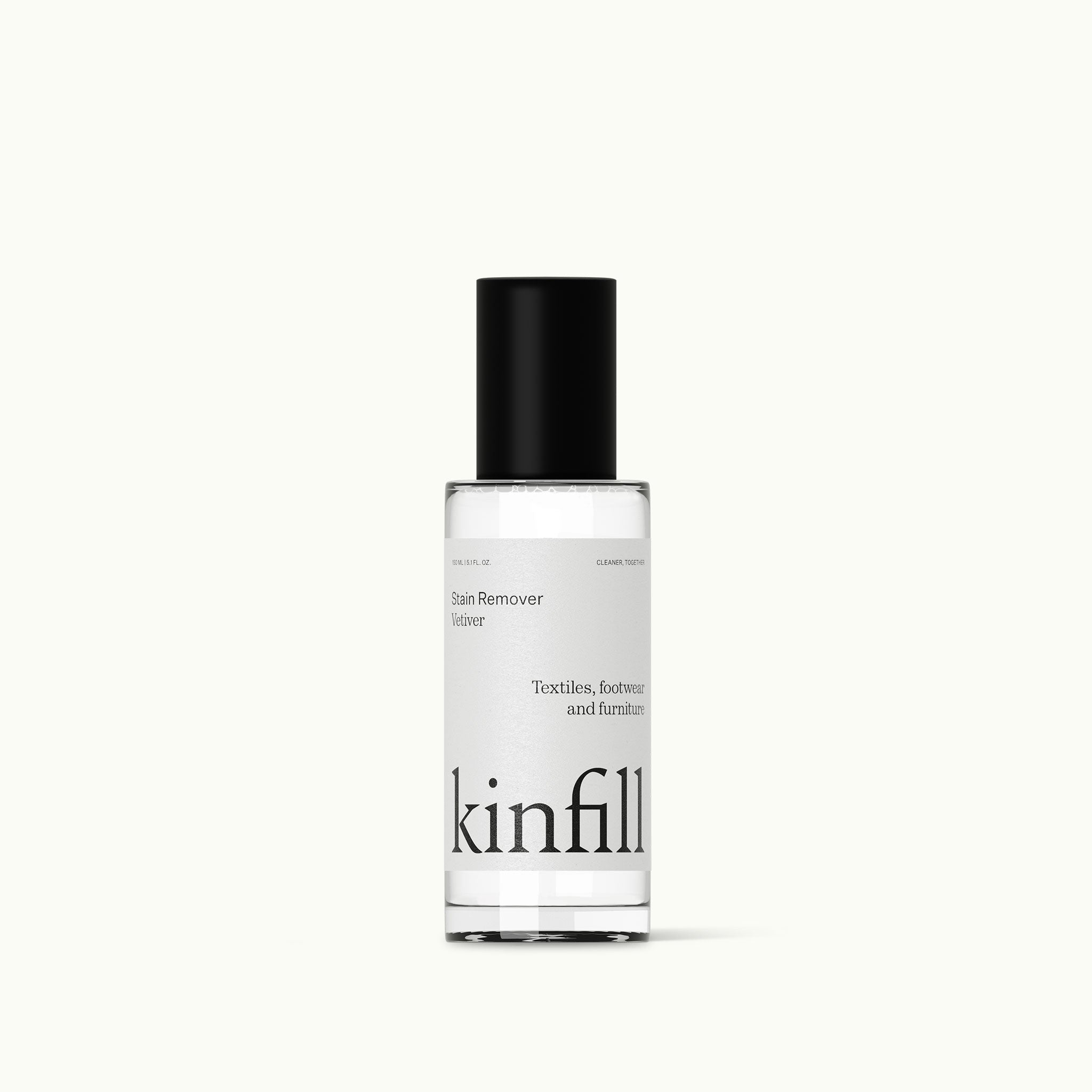 Stain Remover • Vetiver
---
Extend the lifetime of your favorite items with this 100% biodegradable, highly effective and gentle foam solution. specially designed to remove dirt and stains from absorbing materials of all your garments, footwear and furniture. 
Suitable for all natural and synthetic absorbing materials such as cotton, denim, linen, canvas, nubuck, suede, satin, mesh, silk, wool and tweed.
---

1x 150ML glass bottle filled with Stain Remover
---

Aqua, Enzymes, Styrene acrylic copolymer,  Disodium Cocoyl Glutamate,
Cocamidopropylbetain, preservative, Limonene, Linalool, perfume, 1,2-benzisothiazolin-3-one, 2-methyl-4-isothiazolin-3-one
---
HOW TO USEPrepare the surface by removing visible dirt. Moisten the kinfill Textile Cleaning Brush with lukewarm water to create foam. Scrub the surface thoroughly and dry with a clean cloth. Repeat if needed.
REMOVES STAINS AND DIRT
This highly effective and gentle foam solution removes dirt and stains from absorbing materials of all your garments, footwear and furniture.
SUSTAINABILITY
Packed in a glass bottle. Formulated with clean ingredients that are 100% biodegradable, vegan and animal cruelty-free.
Frequently Asked Questions
Our Stain Remover works by using a gentle and highly effective foam solution. It's specially designed to tackle a wide range of stains, from common spills to more stubborn marks. It can effectively remove dirt, food stains, oil-based stains, and various other blemishes from the absorbing materials of your garments, footwear, and furniture.

Yes, our Stain Remover is safe for use on a variety of fabrics, including delicate materials like silk and wool. Its gentle and biodegradable formula is designed to protect the integrity of your textiles while effectively removing stains. However, it's always a good practice to perform a spot test on an inconspicuous area before treating the entire item.

Our Stain Remover is packed in a glass bottle and is 100% biodegradable, which means it breaks down naturally in the environment, reducing harm to ecosystems. By using planet-friendly ingredients, you're making a choice that aligns with sustainability and reduces the impact on the environment. Plus, it helps extend the lifespan of your favourite items, reducing the need for replacements..
Absolutely, our Stain Remover is versatile and suitable for use on clothing, shoes and furniture. Whether you have a stained shirt, a soiled couch, or dirty shoes, this foam solution is designed to effectively clean and restore a wide range of absorbent materials, extending the lifetime of your favourite items.